Expression of Time & Place
Our story begins in the Russian River Valley, where Gary Farrell made his first wines on handshake deals with the growers in the region's pioneer growers - Rochioli, Allen, Hallberg - whose Pinot Noir and Chardonnay vineyards captured a time and a place. Today, we maintain this approach to winemaking, starting in the vineyards of the Russian River AVA and beyond, with the same focus on pure varietal expression.
Our Roots Run Deep
Rochioli Vineyard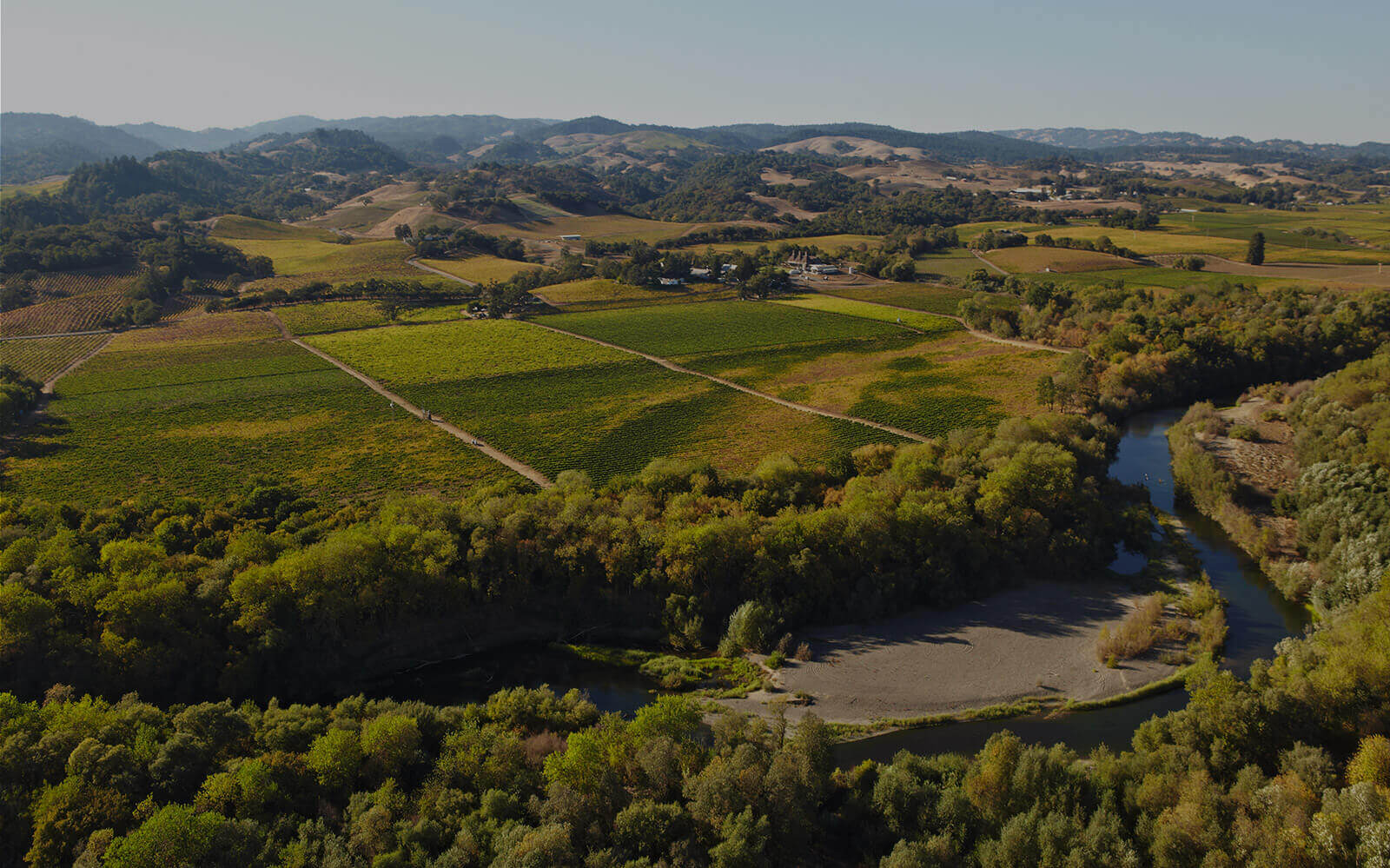 Neighborhoods: A Concept of Site-Specific Farming
The Russian River Valley AVA is comprised of five distinct neighborhoods: Middle Reach, Santa Rosa Plain, Green Valley, Sebastopol Hills & Laguna Ridge. Each express unique regional terroir to provide wines of place. Our wines are immersed in this concept, and expand to include regions outside of the Russian River Valley to continue to tell this story.
Vineyards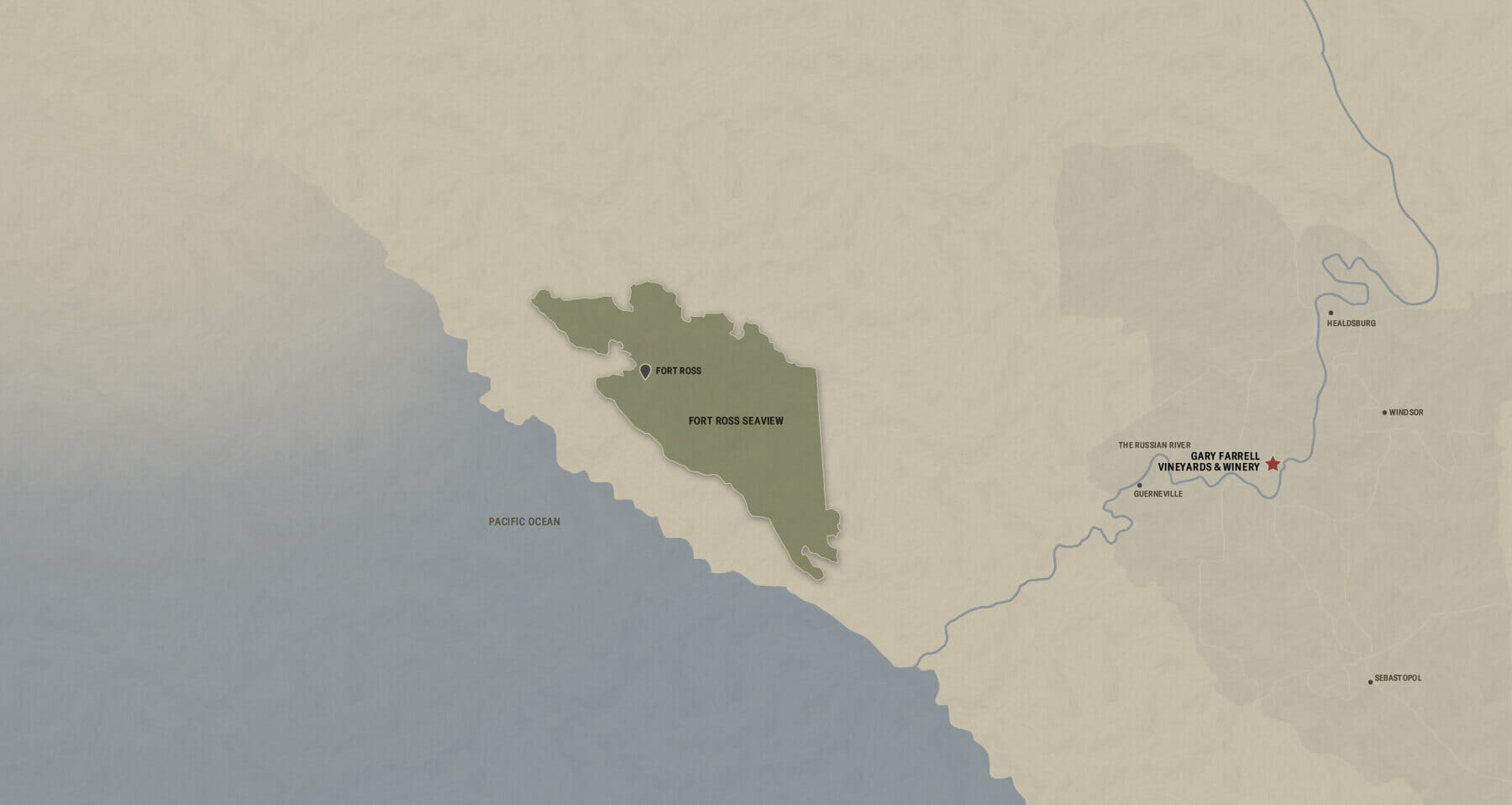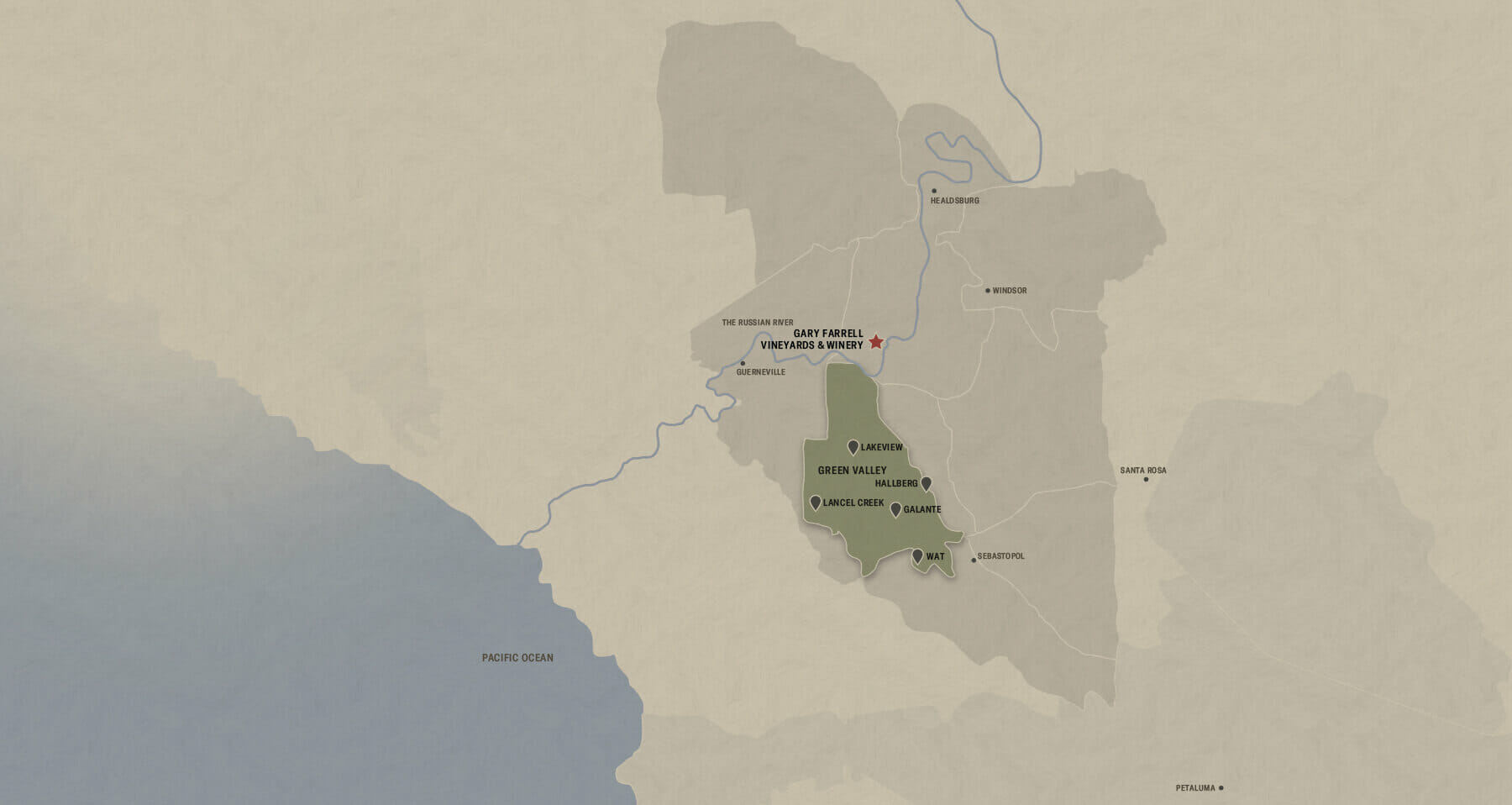 Russian River Valley AVA
Sonoma County
Santa Barbara County

Santa Rita Hills
Santa Barbara County
Vineyards:
Sanford & Benedict, La Rinconada
Climate:
The complexity of these wines come from a combination of east-west valleys, cool weather, fog, wind and soil that all limit vigor, thus intensifying flavors and concentration.
Santa Maria Valley
Santa Barbara County
Climate:
The rare east-west orientation of this valley channels cool fog in, saturating the vineyards with ocean air and creating a Mediterranean climate with one of the longest growing seasons around.
Sonoma Valley
Sonoma County
Vineyards:
Delaney, Durell
Climate:
One of the oldest AVA's in Sonoma County, the variety of coastal fog, steep mountains, rolling benchlands and fertile plains are the basis for a region of immense diversity.
Petaluma Gap
Sonoma County
Vineyards:
Gap's Crown, Terra De Promissio
Climate:
Sonoma County's "gateway" from the coast, wind is funneled through and picks up speed in the afternoon, creating a wind tunnel effect that influences yields and crop size.
Fort Ross Seaview
Sonoma County
Climate:
Situated in the vast Sonoma Coast appellation, this AVA is defined as much by its elevation as its proximity to the Pacific Ocean, with ridges extending above the fog line.
Dry Creek Valley
Sonoma County
Climate:
Located north of Russian River Valley, the rocky and well-drained soil combined with a climate similar to Bordeaux make this an ideal place for zinfandel to grow and thrive.
Sebastopol Hills
Russian River Valley AVA
Vineyards:
McDonald Mountain
Climate:
The southernmost neighborhood in the region is defined by cool, coastal breezes from the nearby Petaluma Wind Gap that give the wines here their trademark acidity.
Green Valley
Russian River Valley AVA
Vineyards:
Galante, Goff, Hallberg, Lakeview, Lancel Creek, Wat
Climate:
This is the foggiest and coolest neighborhood around with close proximity to the coast, and its singularity within the valley is why it is the only official sub-AVA in the region.
Santa Rosa Plain
Russian River Valley AVA
Vineyards:
Cornerstone, Maffei, Martaella, Nonella, Olivet Lane, Parnell Ranch, Toboni
Climate:
Lower elevations create a shallow space where cool, morning fog sinks down to a unique, clay-based soil, giving us some of the coolest temperatures in the Russian River Valley.
Middle Reach
Russian River Valley AVA
Vineyards:
Allen, Amann, Bacigalupi, Green Pastures, Hoeschler, Hop Kiln Estate, Landy, Lazy W, Patient Terrier, Ritchie, Rochioli, Starscape, Westside Farms
Climate:
The Russian River carves through the landscape here, passing by the most iconic vineyards in the area and creating the most dramatic diurnal shifts in the Valley.
We are
driven

to these vineyards because of their

unique

voices. Our job is to capture and share their

stories.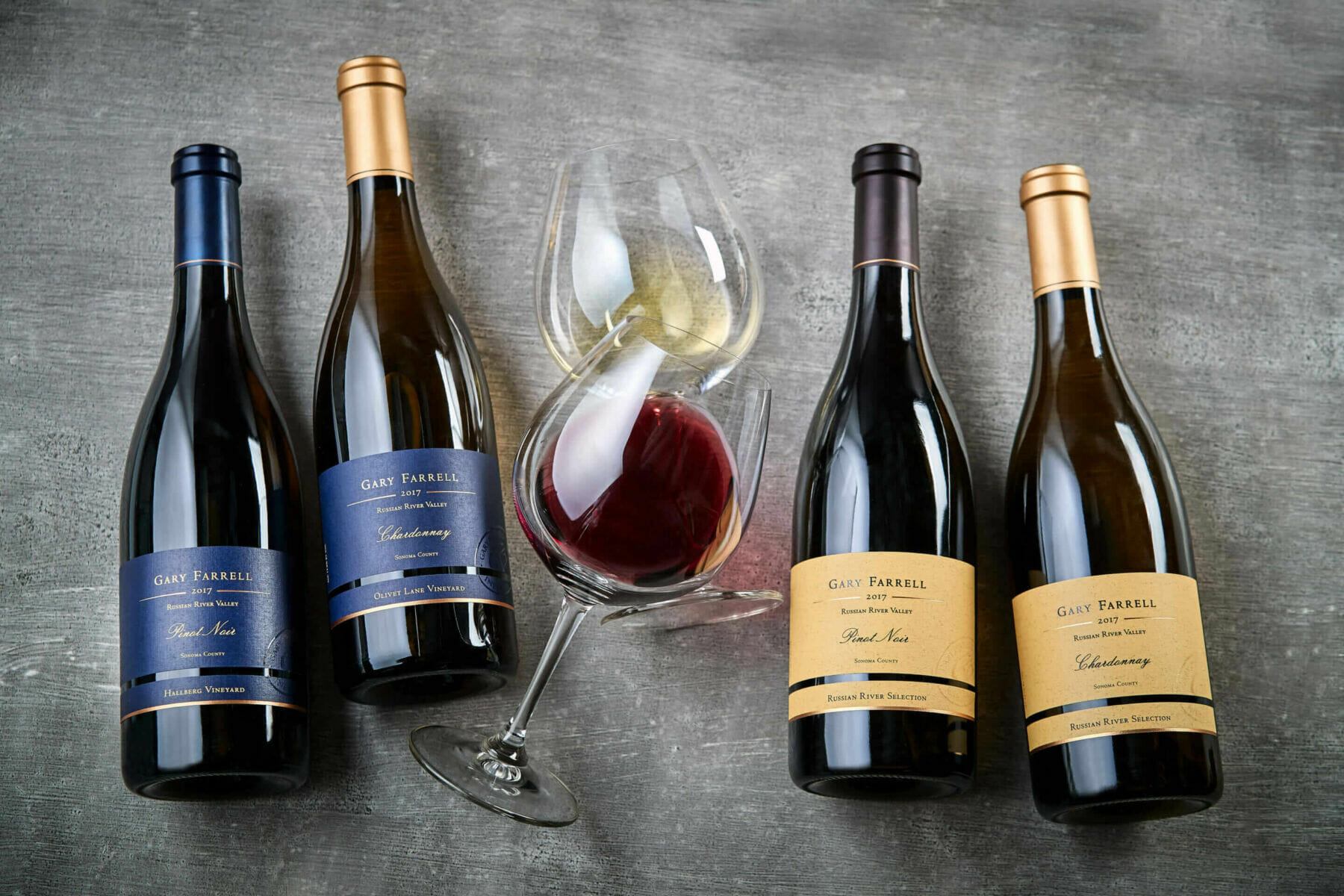 Our Wines
Access dozens of single vineyard selections in the Gary Farrell wine collection.

Become a Member of the Grand Crew