Expression of Time & Place
Our story begins in the Russian River Valley, where Gary Farrell made his first wines on handshake deals with the growers in the region's pioneer growers - Rochioli, Allen, Hallberg - whose Pinot Noir and Chardonnay vineyards captured a time and a place. Today, we maintain this approach to winemaking, starting in the vineyards of the Russian River AVA and beyond, with the same focus on pure varietal expression.
Our Roots Run Deep
Rochioli Vineyard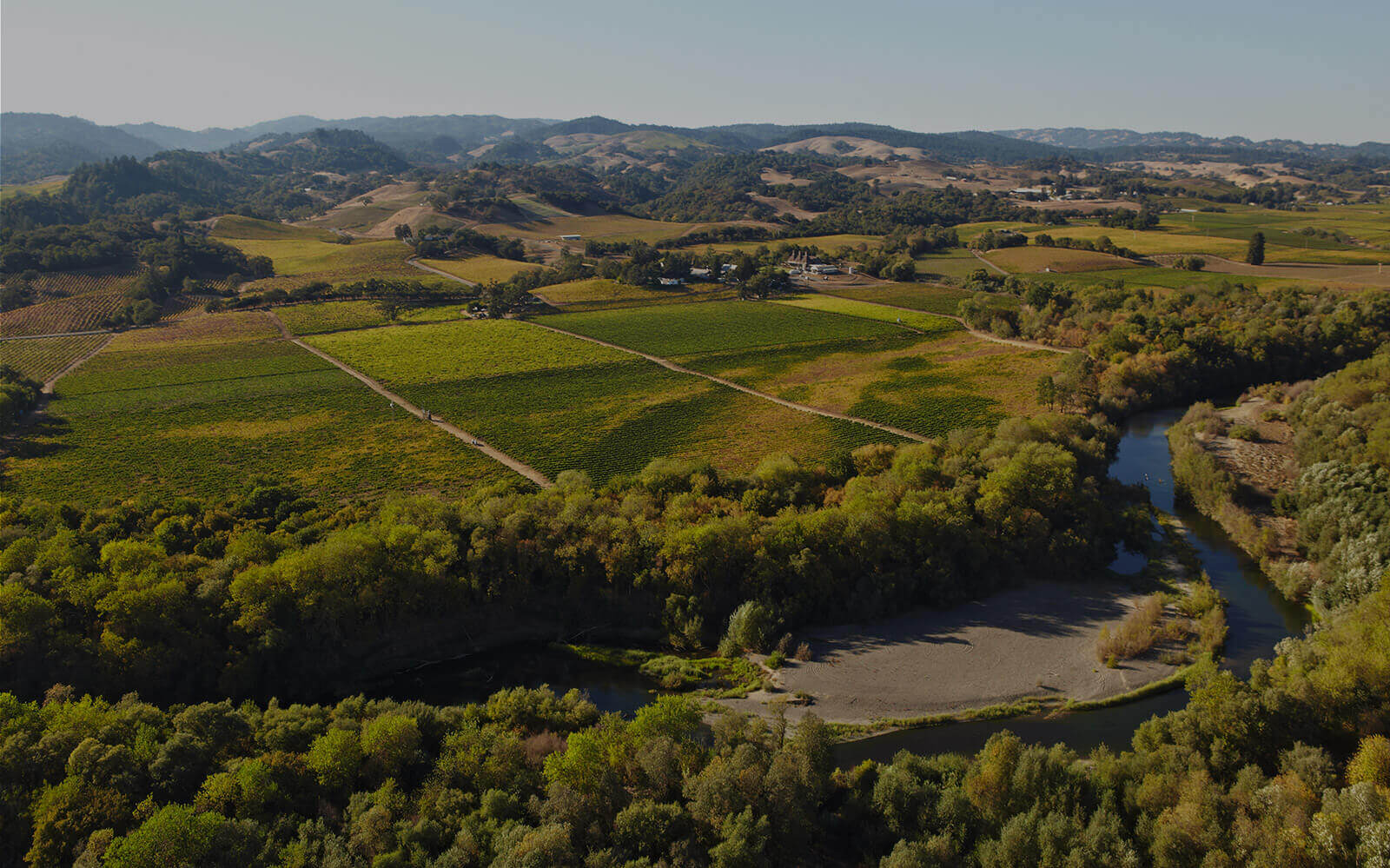 Neighborhoods: A Concept of Site-Specific Farming
The Russian River Valley AVA is comprised of five distinct neighborhoods: Middle Reach, Santa Rosa Plain, Green Valley, Sebastopol Hills & Laguna Ridge. Each express unique regional terroir to provide wines of place. Our wines are immersed in this concept, and expand to include regions outside of the Russian River Valley to continue to tell this story.
Vineyards

Russian River Valley AVA
Sonoma County
Santa Barbara County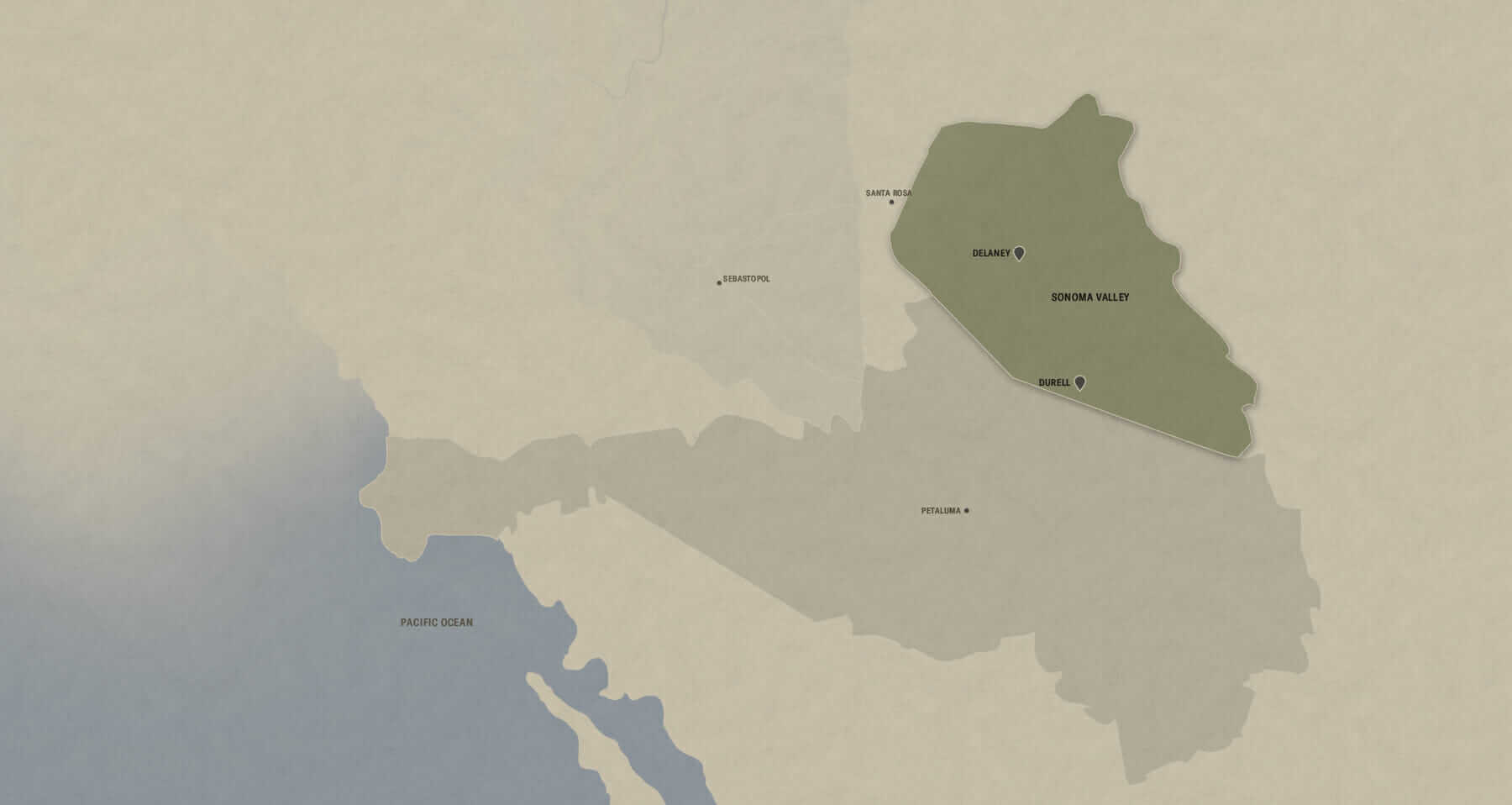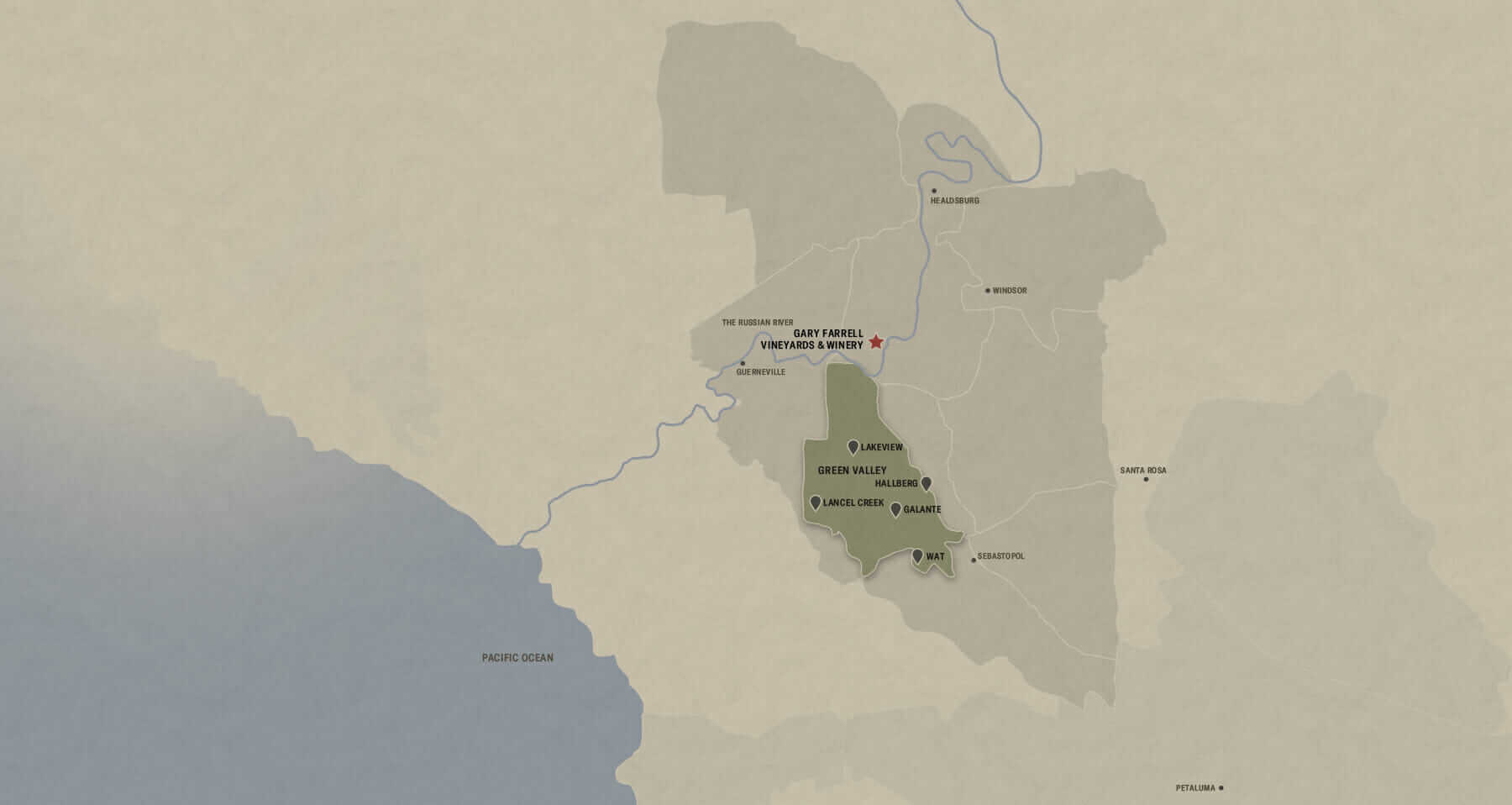 Santa Rita Hills
Santa Barbara County
Vineyards:
Sanford & Benedict, La Rinconada
Climate:
Coastal breezes and a cooling marine layer with rocky soils
Santa Maria Valley
Santa Barbara County
Climate:
Soils ranging from sandy loam to clay loam, lingering coastal fog, and very little rainfall
Sonoma Valley
Sonoma County
Vineyards:
Delaney, Durell
Climate:
A cool climate and relatively high rainfall, and elevations above the fogline
Petaluma Gap
Sonoma County
Vineyards:
Gap's Crown, Terra De Promissio
Climate:
Early morning fog, chased out with coastal wind keeps things cool
Fort Ross Seaview
Sonoma County
Climate:
High elevations keep the fog at bay, with rugged, varied soil types
Dry Creek Valley
Sonoma County
Climate:
An ideal mix of fog and sun makes this the perfect terroir for Zinfandel
Sebastopol Hills
Russian River Valley AVA
Vineyards:
McDonald Mountain
Climate:
Coastal fog, breezes, and cool temperatures with lean soils
Green Valley
Russian River Valley AVA
Vineyards:
Galante, Goff, Hallberg, Lakeview, Lancel Creek, Wat
Climate:
Persistent fog and soils of fine, sandy loam with volcanic influences
Santa Rosa Plain
Russian River Valley AVA
Vineyards:
Cornerstone, Maffei, Martaella, Nonella, Olivet Lane, Parnell Ranch, Toboni
Climate:
Low elevation, cool night temperatures, and rich, varied soil
Middle Reach
Russian River Valley AVA
Vineyards:
Allen, Amann, Bacigalupi, Green Pastures, Hoeschler, Hop Kiln Estate, Landy, Lazy W, Patient Terrier, Ritchie, Rochioli, Starscape, Westside Farms
Climate:
The Russian River carves through the landscape here, passing by the most iconic vineyards in the area and creating the most dramatic diurnal shifts in the Valley.
We are
driven

to these vineyards because of their

unique

voices. Our job is to capture and share their

stories.
Our Wines
Access dozens of single vineyard selections in the Gary Farrell wine collection.
Become a Member of the Grand Crew