On The Road
Join us as we embark on a coast-to-coast wine adventure featuring Grand Crew Member Only events
and other engaging activities! We value having the opportunity to engage with you all and
bring a little bit of the Russian River Valley to your neighborhood.
Cheers!
We've Visited
– – – – – – – – – ✈
Dallas, TX | Frisco, TX | Austin, TX | Minneapolis, MN | Charlotte, NC | Washington, DC | Miami, FL | Fort Lauderdale, Fl | Scottsdale, AZ | Hoboken, NJ | Kansas City, MI | Chicago, IL | Milwaukee, WI | Dearborn, MI | Seattle, WA | Denver, CO | Atlanta, GA
Grand Crew On The Road
The Ritz Carlton, Charlotte NC
Join Gary Farrell Winery at the Ritz Carlton, Charlotte North Carolina! Sip & Savor exclusive single-vineyard selections and nosh on delicious hors d'oeuvres while Ambassador On The Road Max entertains you. Limited to 36 Guests.

November 17th, 2022 6:30 PM - 9:00 PM
Club Member Exclusive Max 4 Tix
$25pp - Max 4 Tix

Mister Jiu's, San Francisco
Join us in the Double Happiness private dining room in the Moongate Lounge of Mister Jiu's, where our single vineyard designate wines will be expertly paired with a 3-course local, seasonal and organic bounty of the Bay Area intertwined with classic Chinese techniques and flavors.

November 17, 2022 6:00 PM - 9:00 PM
$200 Grand Crew Members/$250 General Public

MEET OUR BRAND AMBASSADORS
Your gateway to all things GFW! Our brand ambassadors are expertly trained to bring the full Gary Farrell Winery Experience no matter where you are in the country. From Member Only events to In-Home tastings, the premiere Russian River Valley experience is now mobile.
Max Heidenreich
Brand Ambassador
With over three decades of hospitality experience, Max brings years of building wine programs for some of the most prestigious restaurants in the country. He has worked with distinguished chefs to design and develop their wine menus and programs, and all paired perfectly with the menu. He is committed to making wine fun and approachable, giving you an unforgettable experience to celebrate together on the road or virtually.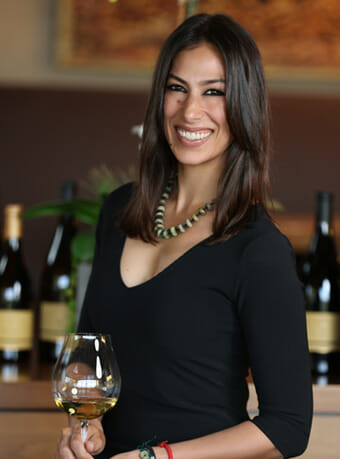 Louisa D'Orazio
West Coast Ambassador
Originally from New Jersey, Louisa's desire to explore different cultures landed her in Cambodia, where she got her start in the wine industry. After years of importing wine, she's thrilled to now be working directly at the source and looks forward to growing her own roots in Sonoma County.
FEATURED ON THE ROAD WINES
In-home tastings
Looking To Host an In-Home Tasting Experience? Then there's no better host than our Brand Ambassadors.

Become a Member of the Grand Crew