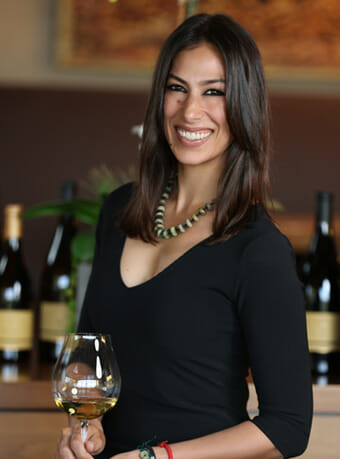 Your Gary Farrell Cruise Hosts
Director Of Winemaking, Theresa Heredia
After a Biochemistry degree from Cal Poly, Theresa continued to the Chemistry and Enology Ph.D program at U.C. Davis before following her passion for winemaking. Theresa joined our team in 2012, and has earned over 400 90+ scores for her Gary Farrell wines.

West Coast Brand Ambassador, Louisa D'Orazio
Originally from New Jersey, Louisa's desire to explore different cultures landed her in Cambodia where she got her start in the wine industry. After years of importing wine, she's thrilled to now be working directly at the source and looks forward to growing her own roots in Sonoma County.
Member & Customer Services Manager, Kila Gomer
Raised along the Russian River, Kila employs both her passion for wine and her knack for customer service in her role at Gary Farrell. Joining our team in 2013, she most enjoys the opportunity to interact with Grand Crew wine club members.

Estate Ambassador, Ellyn Ludwig
Ellyn is a fine artist who has a passion for wine and people and loves having the opportunity to connect with guests and members through pinot noir and chardonnay.
Continue Exploring

Become a Member of the Grand Crew